The 2022 MTV Video Music Awards Recap
The 2022 VMA's were a hit with popular artists Taylor Swift, Jack Harlow, Lil Nas X, Harry Styles, and Nicki Minaj taking home the most awards!
The 2022 VMA's left many shocked, as artists who were predicted to win, didn't and artists with many nominations, won less than three. Nevertheless, the show was a success as hosts Jack Harlow, LL Cool J, and Nicki Minaj kicked the night off.
Not only did Jack Harlow host, but he opened with his hit single, "First Class" with a surprise appearance from Fergie of The Black-Eyed Peas. No one would have expected a collaboration from these two, but it left everyone on the edge of their seats. In addition, Harlow won Song of the Summer (MTV VMA's) for this hit.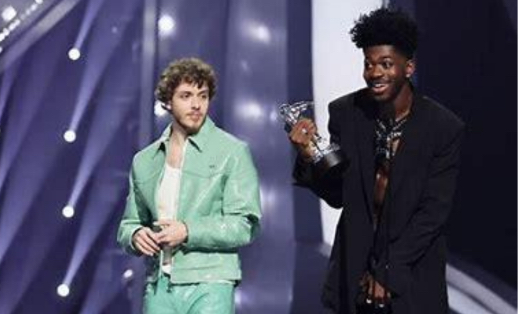 Speaking of collaborations, Jack Harlow and Lil Nas X had a spectacular night after winning Best Collaboration, Best Art Direction, and Best Visual Effects (MTV VMA's) for "Industry Baby". It's no surprise, since their single topped charts for many weeks.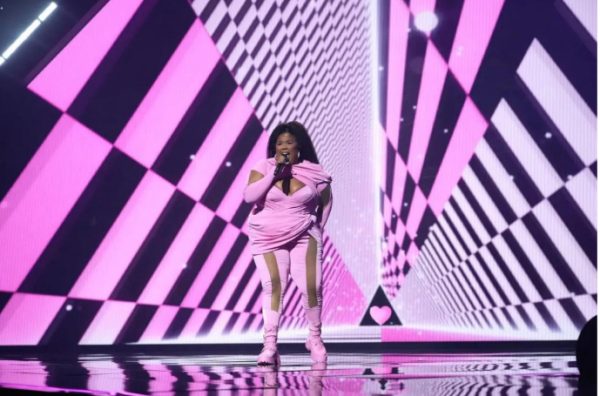 Lizzo, the second performance of the night, performed "2 Be Loved (Am I Ready)" and "About Damn Time" from her latest album, Special. These singles promote self-love and woman empowerment, something Lizzo is known for. As a result, she won Video for Good (MTV VMA's) for "About Damn Time".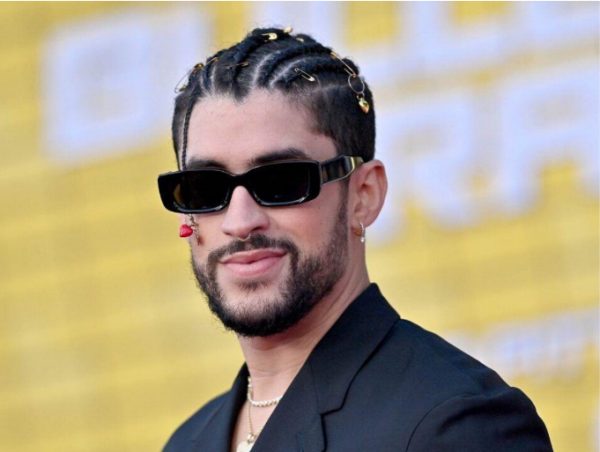 Blasting from MTV's Yankee Stadium, Bad Bunny performed "Titi Me Pregunto" from his album, Un Verano Sin Ti. Making history, he was the first Latin artist to win Artist of the Year (MTV VMA's). After tonight's performance, the Puerto Rican represented for his fam back at home.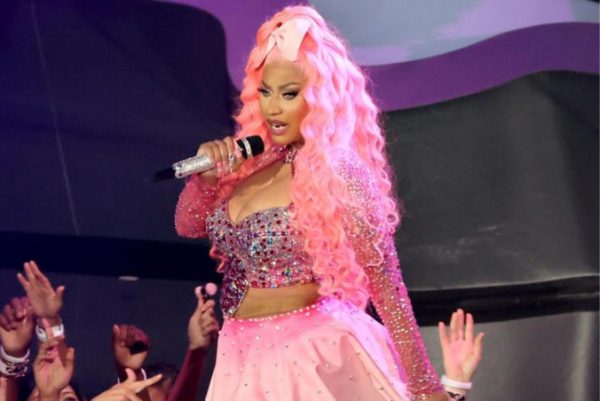 All the Barbz rose to support their idol, Nicki Minaj, as the honoree for Video Vanguard (MTV VMA's). In addition, she won Best Hip-hop (MTV VMA's) for, "Do We Have a Problem?" with Lil Baby. To highlight her success, Nicki performed an outstanding ensemble of hits, such as, "Super Bass", "Anaconda", and her latest, "Super Freaky Girl".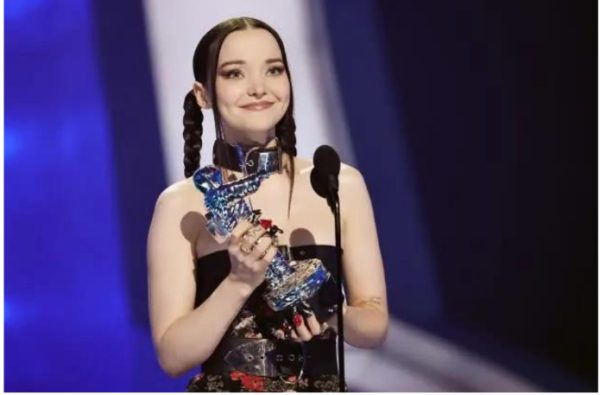 Former Disney star, Dove Cameron, won Best New Artist (MTV VMA's) for her latest song, "Boyfriend". In addition to performing "Boyfriend" at the VMA pre-show, she sang, "Breakfast" while showing off her Descendants-inspired acrylics.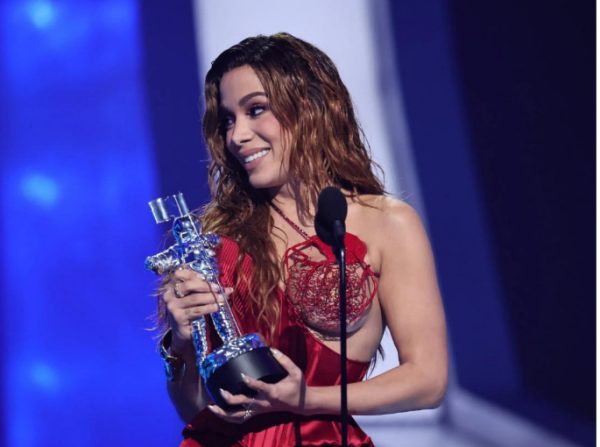 The queen of Brazil, Anitta, performed her single, "Evolver", a part of her 2022 Versions of Me album. Wearing a vibrant pink costume, she showed everyone how she does it in Brazil. For the first time, the Latin singer won Best Latin (MTV VMA's) for her single.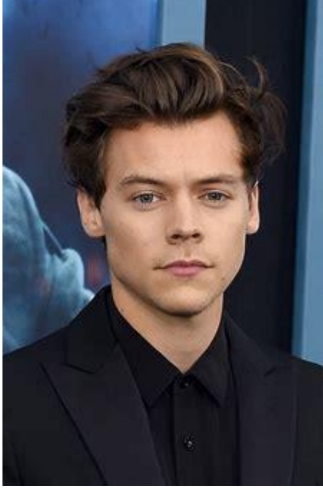 Racking up three VMA's, Harry Styles wins Best Pop and Best Cinematography (MTV VMA's) for his hit, "As It Was", and Album of the Year (MTV VMA's) for his latest, Harry's House. Though Styles couldn't attend, his fans continued to give him their unwavering support.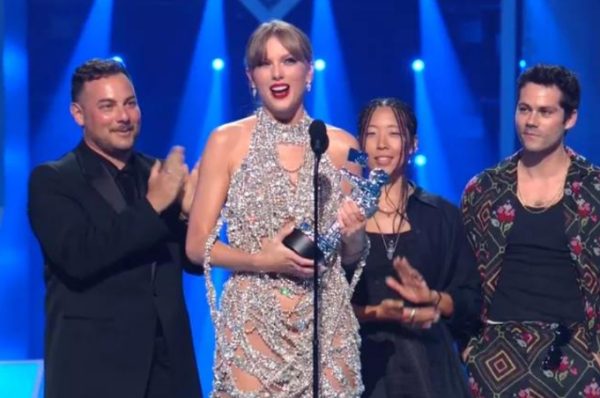 Taylor Swift left everyone with a surprise, as the artist with the most VMA's. The pop singer won the coveted Video of the Year award, Best Direction, and Best Longform Video (MTV VMA's) for her single, "All Too Well (10 Minute Version) (Taylor's Version)". During her acceptance speech, she mentioned her upcoming album, Midnights, forecasted to be released in October.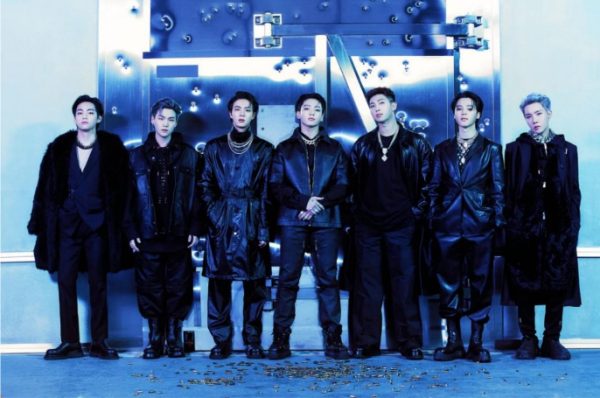 K-pop supergroup, BTS, proudly received the Group of the Year (MTV VMA's) award admis their newest single, "Yet to Come (The Most Beautiful Moment)", on their 2022 anthology album, Proof. As the most nominated group, BTS broke the record for the most "Group of the Year" wins in VMA history, after winning it for a fourth year in a row. BTS and their ARMY assure us that the best is truly yet to come.