Three weeks ago, a deadly fire raged across Lahaina, a historic town on the island of Maui, Hawaii, demolishing everything in its path. The fire took at least 115 lives, though officials expect that number to increase as they continue to find and identify more victims. Over six billion dollars worth of infrastructure was destroyed. Once a picturesque beach town, Lahaina is now almost entirely reduced to ash.
Conditions on the island were perfect fuel for the fire. A tropical storm, Hurricane Dora, was passing several hundred miles south of Maui, pushing forceful winds into the island. These winds (up to 67 miles per hour) knocked down several power lines across Lahaina. Vegetation had been remarkably dry in Maui throughout the summer. Therefore, they sparked and caught fire on the dry grass when the power lines fell.
Most wildfires spread slowly enough that residents have time to evacuate the area, but that wasn't the case for Lahaina residents due to the ferocious winds. The fire spread quickly and intensely, even immobilizing the emergency sirens meant to alert residents to natural disasters. Effectively, the only way for residents to know that their homes were about to be consumed by a ravenous fire was to look outside and see the flames, in which case it was already too late to run.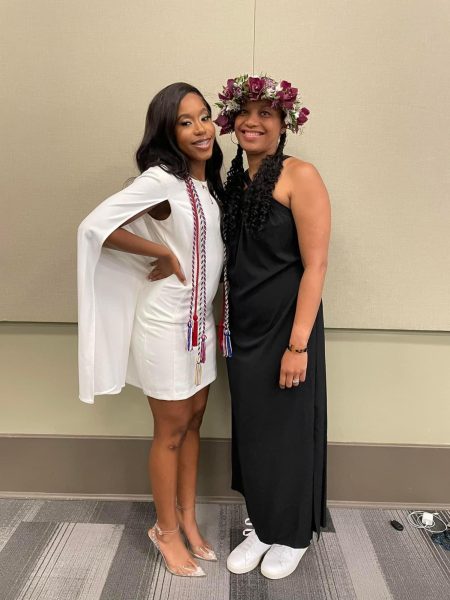 Many families tried to escape in their cars. However, the fire spread so rapidly that all access to the highway was cut off. Residents were trapped, with the ocean on one side and fire on the other three. Some people tried to run on foot to safety but were unsuccessful. Others were trapped on their balconies with fire below and smoke in the air around them as they watched their town burn.
Story continues below advertisement
Zachary High's volleyball coach and former resident of Oahu, Coach Cherilani Perry, expressed her initial shock and support for the residents of Maui. Oahu is just a 30-minute plane ride to Maui, and Perry fondly remembers her island visits. "When we heard about it… it was kind of hard to believe that that actually occurred, but, you know, one thing about Hawaii is everybody is about family," Perry said. "The Polynesian islands are just one big family, so although they're without, they're really not without."
The stories from survivors are devastating. Across the globe, millions are grieving for the victims and praying for their families. If you are interested in helping to rebuild the homes and buildings of Lahaina, here are a few organizations that need your help: Maui Strong Fund, Feed the People Maui Fund, and Maui United Way.