Between 4 and 10 pm, families arrived at one of the most prominent sites: the Zachary Youth Park. Hauling lawn chairs, backpacks, wagons, and much more, they made the long yet worthwhile hike to Zachary's biggest night: The Really Hot Air Balloon Festival!
Noticeable from miles away, four ginormous hot air balloons rested in the sky as fire illuminated the colorful balloons. Food trucks stretched across one of two walking trails, followed by The Eddie Smith Band playing Louisiana favorites at the park's north end. Children played the complimentary games BREC provided in this area, as parents relaxed and reclined. NHS, Beta, and JROTC volunteers assisted in trash pickup and sold drinks to make this night even more successful.
One thing everyone agreed on is the heat: it's hot! And even that is an understatement, as temperatures rose to as high as 110 degrees yet felt like 114! However, for a gathering like this, everyone attended and was delighted to be surrounded by family, fun, and entertainment.
Wrapped around the Zachary Youth Park Lake, vendors were considerably the star of tonight's show! Two entrepreneurs shared their experience at Zachary's biggest night!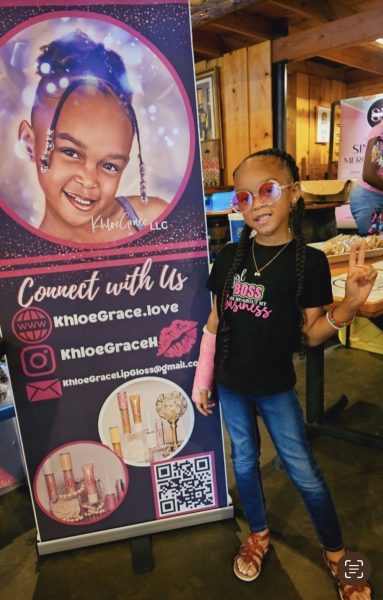 Assisting her daughter, Dominique Crump, represented Khloe Grace Lip Gloss, LLC at Zachary's biggest festival! At Khloe Grace, everything is homemade, with a wide selection to suit your theme or favorite color!
"My daughter, Khloe, cheers at Zachary Cheer Athletics (ZCA) and I told her she needed to find a way to offset cheer costs. She thought of selling lip gloss, from TikTok, and the business began," Crump said.
Prospering their family business into the Zachary market since the last cheer season, this mother-daughter duo learned the importance of entrepreneurship and teamwork while having a fun time together!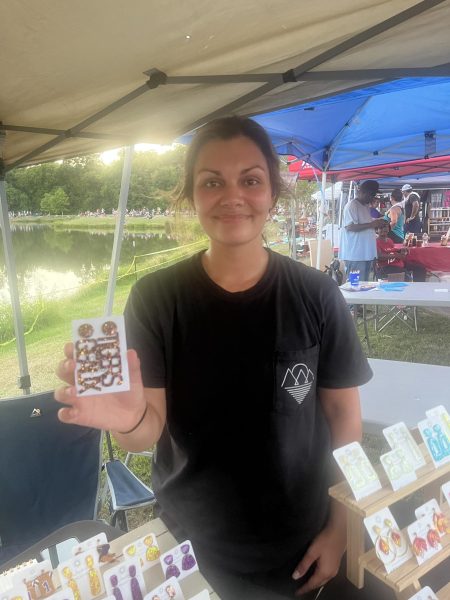 Crafty artesian Brianna Weathers creates palmer clay and jewelry at The Jewel Village. Loving to accessorize jewelry and tired of supporting her obsession, Weathers creates her custom, inexpensive jewelry.
Weathers had a slow start in the business world, opening her doors in January 2022.
"I started out at Zachary's Farmer's Market, but I would like to expand to specialty markets to meet new faces and clientele who would share my obsession," Weathers said.
Weathers expressed her feelings at Zachary's biggest night during the hottest time of the year.
"I enjoyed the festival; it was such a good turnout with so many great vendors. It was just hot!"  Weathers said.
Missed the festival? No worries, Zachary will most certainly host another event filled with much excitement and entertainment, as the Hot Air Balloon Festival delivered!
Story continues below advertisement