Friday was an exciting day for Zachary High – Our first Pep Rally and home football game.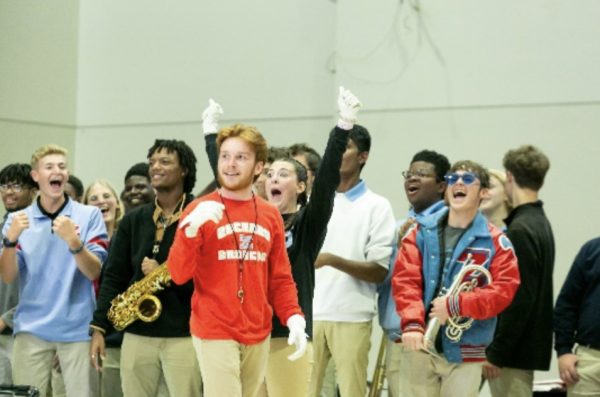 THAT BRONCO SPIRIT
The pep rally started with the Belles performing an impressive and stellar dance routine that left the crowd speechless. After they performed, students' knowledge of the Alma Mater was put to the test by playing Zachary High's version of "Guess that Lyric." The students and teachers indulged in a few more games, including a class competition game of tug of war and a hilarious game of put out.  Overall, the pep rally was a huge success, exciting many students for tonight's game.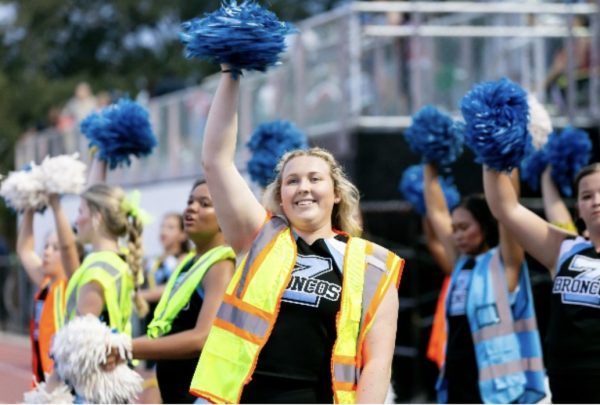 GAMETIME
With a record of 2-0, the Zachary Broncos played their first home game against the (Missing the record) St. Augustine Purple Knights. The student section was decked out in neon-colored helmets and vests, matching tonight's Construction theme. When spectators first started arriving, they were greeted with outstanding sounds from the Band of Blue, cheerful cheers from the Bronco cheerleaders, and stunning choreography from the Belles.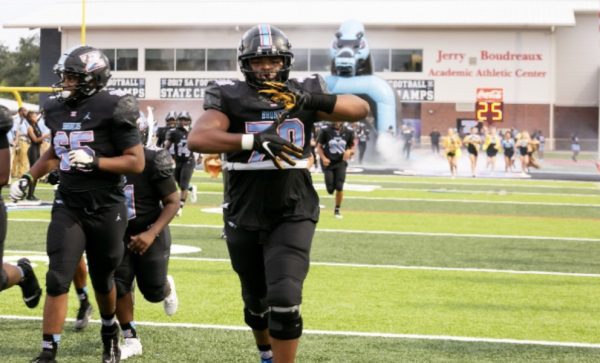 The football team burst through the tunnel in the endzone as the band boomed, and fans exploded with applause and cheering. It was game time.   
In the first quarter, St. Augustine scored a touchdown, and by the end, the Knights were up 7-0, but that did not stop the Broncos from fighting with all their night. As fans started worrying about the game's outcome, Tyson George (12) scored a touchdown, and the crowd rose to their feet, cheering with all their might! Kellen Conachen (12) made a field goal, bringing the score even with the Knights.  
The third quarter was off to a rocky start. Sean Hamilton (11) got injured, shocking the crowd, but this minor setback did not stop our determined Broncos. The two teams were still tied going into the fourth quarter when suddenly, DJ Franklin (12) miraculously scored a touchdown! Again, Conachen (12) scores a field goal, placing the Broncos at 14-7, in the fourth quarter. The Broncos solidified their standing, as the Broncos' final score was 17-7!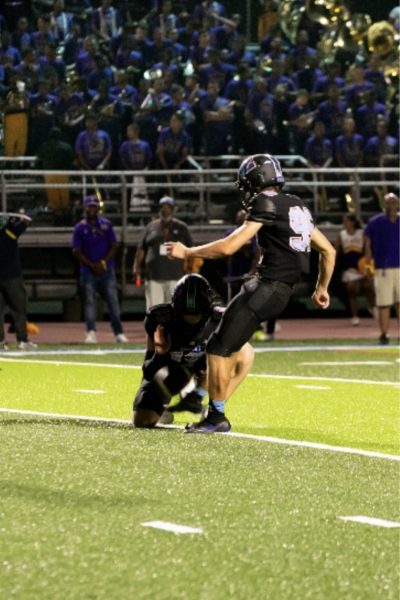 Will our Broncos make it to the Dome this season? Based on how the Broncos played on Friday, some fans believe so.  
"I really do think we have a good chance if they just keep up the good work and keep practicing," Darius Jack (12) said.   
When the Broncos were down in the first quarter, fans were hopeful that Zachary would bring their score up.  
"I was pretty bummed when they were down, but I knew they were going to come back," Kaymin Hardnett (11) said.   
Are they ready to face the (1-2 overall) McKinley High Panthers? Make sure you pack the Corral tomorrow night to cheer them on!  
Story continues below advertisement