Since everyone has a different range of horror that they can tolerate, here is a little taste of what to expect when gathering around for a spookathon this Halloween.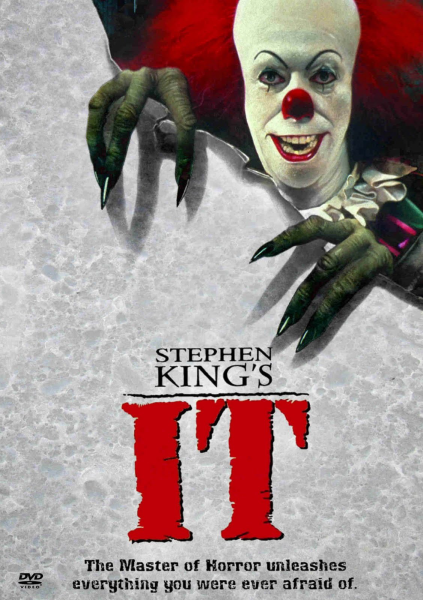 A horror movie article would not be complete without Stephen King's IT. The movie IT takes place in the small town of Derry in 1960. The movie centers around seven pre-teens: Bill, Richie, Ben, Edie, Beverly, Stan, and Mike. This group is nicknamed "The Losers Club." A group of bullies led by Henry Bowers harasses them. As if bullying was not bad enough, the Losers Club is terrorized by a murderous demon that takes the form of a killer clown: Pennywise.  
I love the underdog aspect of this movie; it demonstrates that no matter the demons you are facing, good will always win over evil.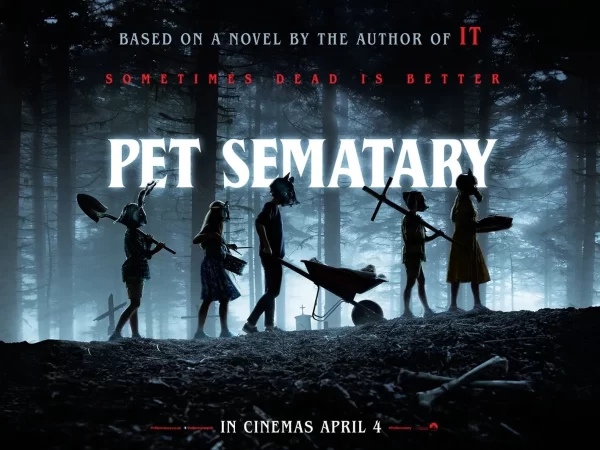 Another cult classic is the bone-chilling movie Pet Semetary. An unsuspecting family of four moves to a nice, quaint house in the countryside, but the only problem is that there is a dangerous highway with 18-wheelers zooming past. The day that the Creed family moves into their new home, they meet their neighbor, Judd, who shows them a pet cemetery behind their house. Although it is a bit of an odd sight, Louis, the patriarch of the family, does not think much of it. A day or two after the family moves in, Louis has a traumatic experience as student, Victor Pascow, dies in an automobile accident. Not long after, the Creeds' pet cat is crushed by a speeding truck and dies. Not wanting to upset his daughter, Louis, with the help of Judd, resurrects the cat in an Indian burial ground behind the cemetery, and everything goes downhill from there. Two-year-old Gauge Creed is also killed by a speeding truck, and a grieving Louis, of course, resurrects him. Coming back from the dead, Gauge goes on a killing rampage.  
This is one of the scariest movies I have ever seen! If you like scares, this is definitely the movie for you! Remember this: next time you move into a house, always check if there is a cemetery behind your house!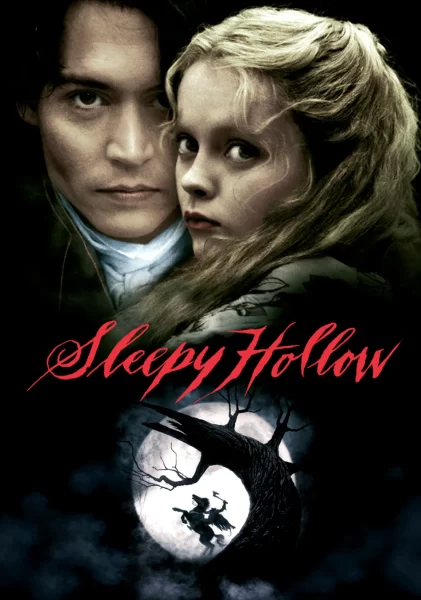 One of my all-time favorite horror movies is Johnny Depp's Sleepy Hollow. This movie has everything from sword fighting, comedy, explosive action scenes, and a devious villain!  To top it off, Johnny Depp plays the lead role, Ichabod Crane. He is sent to Sleepy Hollow to investigate three decapitations and discovers a blood-thirsty Hessian soldier who got decapitated in battle and returns from his grave to find his head!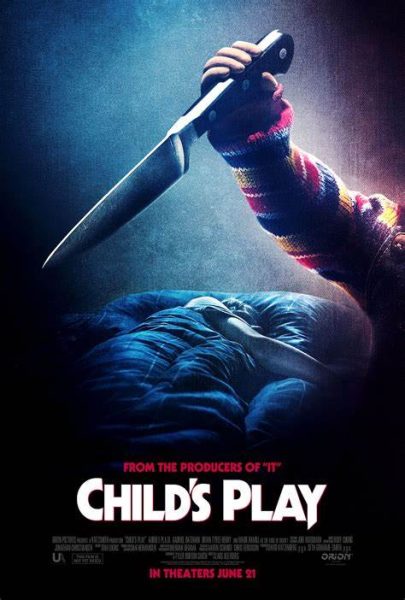 Child's Play (1988) was one of the creepiest, goriest scary movies of its time, but don't let the blood and guts stop you from watching it! Although it may be a bit gruesome, the premise of the movie, in my opinion, is pretty hilarious! Serial killer, Charles Lee Ray, is running from Cop Mike Norris and needs a quick escape. He has nowhere left to run, so he buries his soul in an ironically named "Good Guy" doll, named Chucky. Little did Charles know that a little boy named Andy would receive that doll, and as soon as Chucky is brought home, all hell breaks loose! Chucky commits murders, and Andy is the only one that knows Charles inhabits a doll. However, when his mother and the cop finally believe his claims to the truth, it is too late. 
I love this movie! Even though it may seem a little eerie, just remember a doll could never go on a killing spree! Or could it…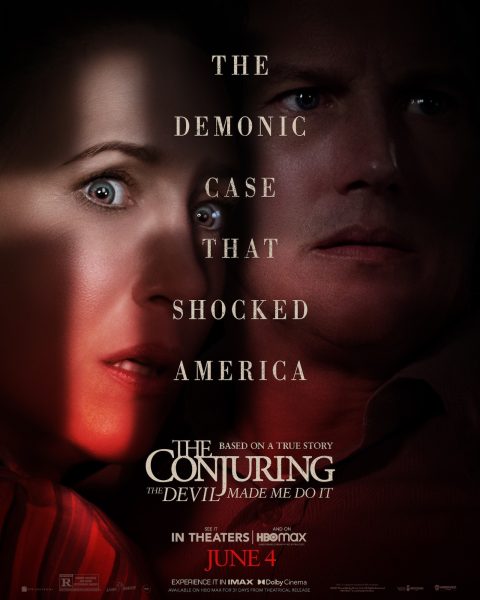 The Conjuring: The Devil Made Me Do It was a laughable and frightening film. This movie is everything anyone would expect from comedy to horror. The film is a part of a collection of movies in The Conjuring universe, which chronicles Ed and Lorraine Warren's paranormal investigations. In this film, the Warrens must prove that Arne Johnson was demonically possessed in the court of law.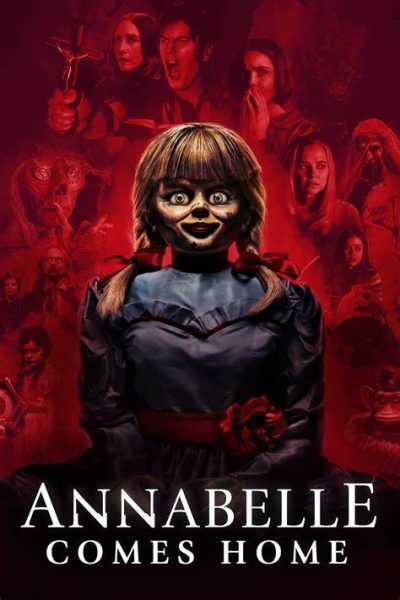 Another movie from The Conjurverse is Annabelle Comes Home. This movie is not focused on Ed nor Lorraine, but on Judy Warren and her doll, Annabelle. Judy, Mary, and Daniela Rios release several evil spirits from their vessels, which contained them, into the real world. I believe this is a great film and I love it very much, but if you're looking for a fun movie that's not utterly bone-chilling then Annabelle Comes Home is not the movie for you.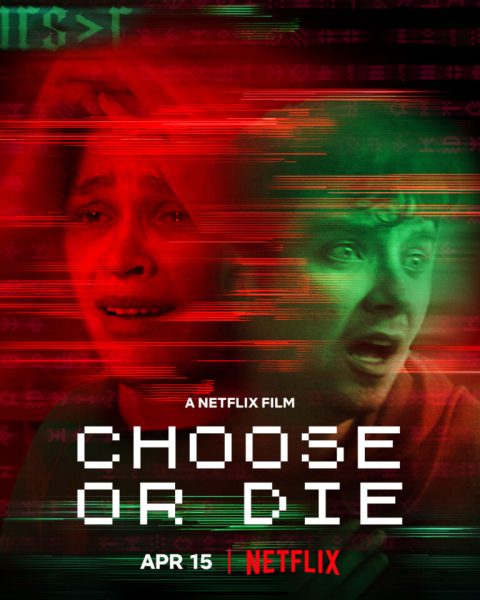 Another thriller is Choose or Die, a non-terrifying movie with no monsters, just jump scares. Choose or Die is a video game that is run by an evil spirit, CURS>R. As Kayla and Isaac play the game for $100,000, they realize they no longer are they playing for money, but playing for their lives. This movie is a survival game, and, while it does have its fearsome moments, it's not nearly as horrifying as some of the other movies on our list. I like that the movie is less scary than others and is more on the mysterious side.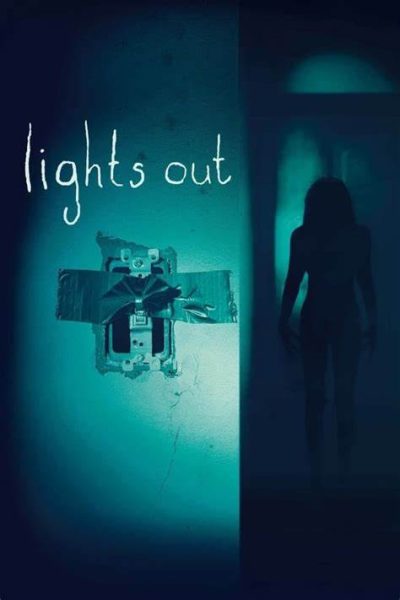 Lights Out was a top – rated movie in 2016. It's about a demonic entity that frightens Martin, the son of the murder victim, and his mother, Sophie, who talks to an imaginary friend named Diana. Martin's sister goes back to the house to drop him off, recalling her own experiences with Diana when she was young. As they are at the house, they find out about the connection between Sophie and Diana, uncovering their terrifying past. I like how the movie includes flashbacks that provide watchers with information about Diana and her nature. 
Story continues below advertisement