"Withstanding Adversity" with an Upstanding Choir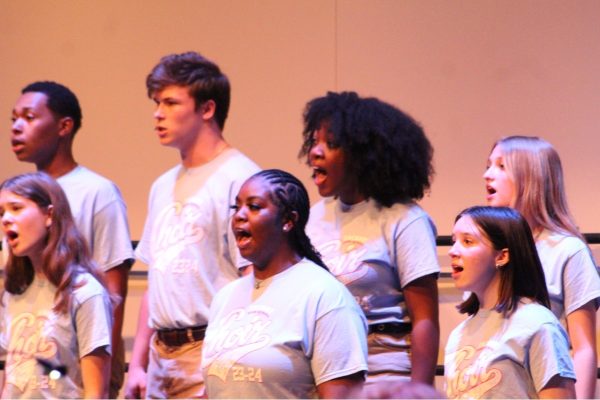 The Zachary Choir Department made its 2023-2024 debut on October 5 with its fall show, Withstanding Adversity. The group performed several songs, all relating to the overarching theme of withstanding adversity, but their most noteworthy, by far, was their closing piece, "Great God Almighty." The range of simultaneous notes and harmonies, combined with the group's surprising choreography, gave audience members goosebumps.
Choir director Cierra Fountain teaches her students the importance of bringing pieces to life through performance elements, rather than just words and pitches. 
"So, like how you sing, and how loud you sing, and when you back off, all of those different things, those are elements that people tend to ignore. But that's what makes you feel something!" Fountain said.  
"Not necessarily the words, not necessarily the pitches. It's all the extra stuff. It's the dynamics. It's the articulation. It's the facial expressions," she added. 
And she was right! Each song took the audience members out of their seats and sent them into a far-off land, where they discovered the meaning of withstanding adversity. 
"The purpose of this concert is to recognize that you have those challenges, but you also must understand that even though they come, they don't have to knock you down. You can get back up," Fountain said, "…to recognize those obstacles and… travel on this journey of music to discover how do we overcome those challenges." 
Pink Out!
In support of Breast Cancer Awareness Month, Zachary High held a "Pink Out" Day on October 6, where students were allowed to wear "head-to-toe pink" for $2. Here are some memorable outfits! 
Fall Break Travels
Estes Park with Max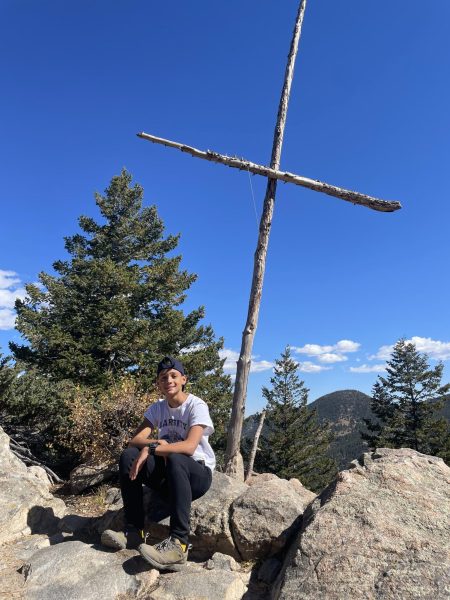 In a word, Maximo Gennaro's (9) fall break was chaotic. On Saturday at noon, Max, his parents, his twelve-year-old sister, his toddler brothers, and his grandmother set out on their journey to Estes Park, Colorado. They flew from Baton Rouge to Houston to Denver, then, drove to the park.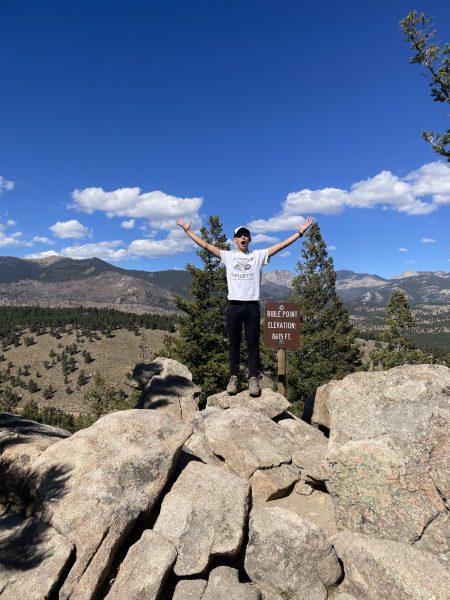 Their airport experience was headache-inducing for Max. His one-year-old brother, Bobby, screamed the entire plane ride, much to the delight of their fellow passengers, and his four-year-old brother, Emile, was a complete brat, according to Max. But neither begins to compare to his grandmother's forgetfulness. 
"Well, first she forgot my brother's luggage on the plane, which we were thankfully able to get back to really quickly. But then, after we left the airport, which was chaotic by itself when we were taking a shuttle to rent a car, she realized that she left her luggage at the airport!" Max said. 
As if that wasn't bad enough, Max's parents left their credit cards in Zachary, so the family couldn't rent a car. Unfortunately, Estes Park is not a walkable area, but Max and his family overcame this setback by renting e-bikes. 
The bikes were another hectic adventure for the family. "My grandma… she's like really short, so they rented her a children's bike, and she rode a children's bike down the mountain," Max said, "And it was elk season, so she literally almost got run over by a reindeer… riding a children's bike." 
Despite the family's messy start, Max did get to do the one thing he was most looking forward to hiking. They went on two hikes, enjoying the stunning views Estes Park had to offer. 
"I love hiking. I love the mountains and the feeling when you get to the top and see the beautiful scenery," Max said.
All in all, the chaos of the trip was exciting, but also exhausting. Max's favorite part of the journey was returning home to the comfort of his own home on Wednesday afternoon. 
"I had a lot of fun on the trip, don't get me wrong, but it was really nice to just finally be home… but I did enjoy spending quality time with my family," Max said.
Caribbean Cruise with Hannah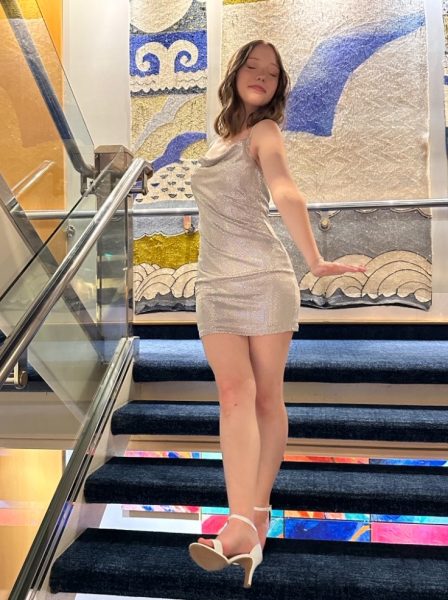 Hannah Jett (11) spent her fall break relaxing on a Caribbean cruise with her mom and four siblings. The family left Zachary on Saturday, driving to Galveston, where they boarded their cruise ship. They spent two days sailing before they arrived at their first stop in Costa Maya, Mexico. 
When they docked at Costa Maya, Hannah and her family immediately set out on a shopping excursion! They spent the day browsing numerous clothing stores and indulging in the delicious food Costa Maya had to offer. 
"I got some new clothes, and there was really good food! I had a virgin Pina Colada, which was so good. Love those! And then, I had pizza a lot on the trip," Hannah said. 
Their second stop was the stunning island of Cozumel, Mexico, where they spent hours lounging on a private beach. The crystalline water left Hannah in awe.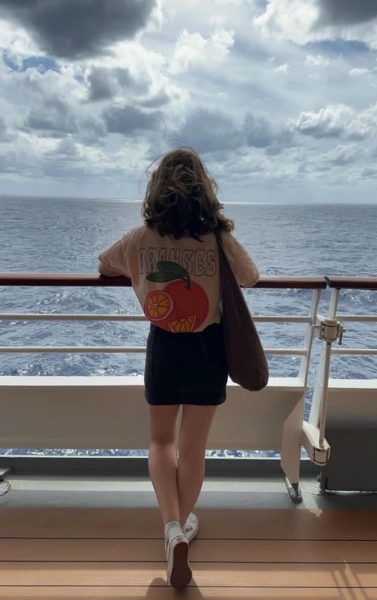 "The water was clear. It was so pretty! That was the best part," she said. 
Between stops, Hannah and her family indulged in the various activities available on the cruise ship. They spent the days swimming, shopping, drinking coffee from the ship's coffee shop, and watching comedy shows. 
Despite the endlessly fun recreations on board, Hannah's favorite part of the trip was the solitary time she spent atop the ship's helicopter pad. The pad, used in case of an emergency, sat at the very top of the cruise, looking out on miles of open ocean in every direction. During her free time, Hannah would escape to the deserted pad and read, soaking in the peace and quiet. 
"All you could see for like… everywhere was water. And the sunset was beautiful," Hannah said, "It was just amazing because you could hear the water, you could feel the wind. It was so calming." 
Bayeux, France, with Anna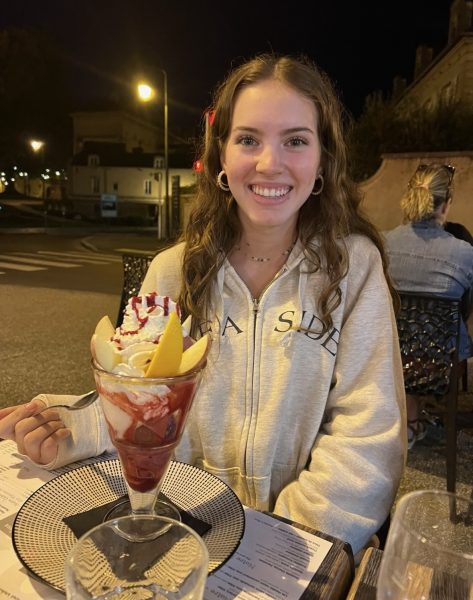 Over her fall break, Anna Beauchamp (11) visited the beautiful, historic town of Bayeux, France. Her older brother, Austin, is currently working in Bayeux, so Anna's family decided it was the perfect opportunity to visit France. On Friday morning, Anna and her parents flew from New Orleans to Philadelphia. Then, they flew to Paris and took a train to Bayeux, where they met up with Austin and Anna's grandmother, who had flown up a few days prior. 
Anna and her family spent their eight glorious vacation days exploring Bayeux and its nearby attractions. They visited the D-Day Museum, Juno Beach, and Mont Saint-Michel. While Anna did love her family's activity-filled adventures to nearby sites, her favorite days were the ones spent wandering around Bayeux and discovering all it had to offer, especially the bakery.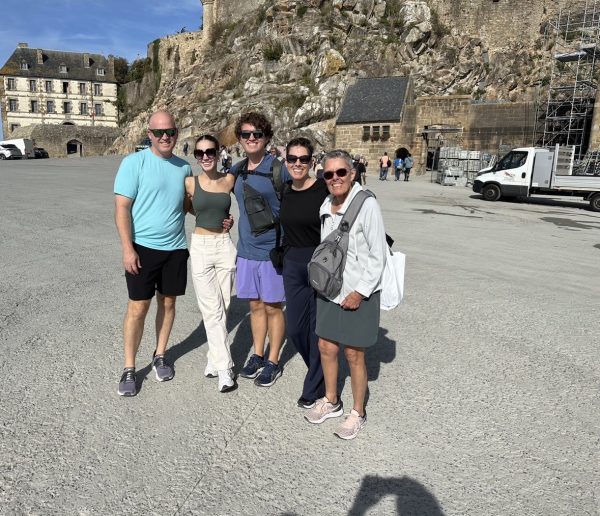 "There was this bakery there, in Bayeux, that we went to probably like three times a day. I loved their chocolate croissants and baguettes… I would eat [their pastries] for breakfast, lunch, and dinner," Anna said. "I really liked the bakery, honestly, and just kind of staying around Bayeux and in the house and just like chilling there instead of going to some sad war museum," she added.
Anna is already planning to go back one day to revisit her beloved bakery and the gorgeous scenery of Bayeux: "It was just kind of fun to like be able to go walk around and like see all these pretty places within like walking distance and know like I'm in France… But I would love to go [back] and see the pretty chateaus and stuff like that." 
Vision Impairment: A Spectrum of Severities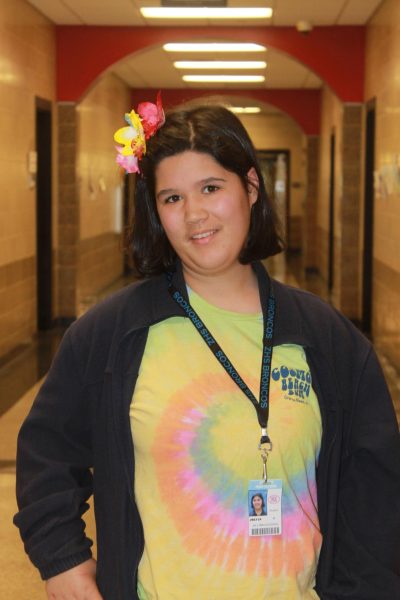 October is Blindness Equality Month. It's designed to bring light to the ranging levels of vision impairment and the challenges that visually impaired (or VI) people face on a day-to-day basis. 
Salynn Woodside (11), one of the visually impaired students at our school, said she often receives disrespect and even annoyance from her classmates, especially in the hallway. If she so much as bumps her cane into someone's foot on her way to class, she's met with indignation. 
Salynn is not completely blind yet, but she will be in the future. She was born with Bardet-Biedl syndrome, retinitis pigmentosa, and rod cone dystrophy. That means she can see shapes with light, but her retina is slowly deteriorating. She wants people to understand that blindness is a spectrum. 
"There's multiple syndromes, so there's very rare syndromes like my syndrome (I was born with BBS)… but like [Kaylynn Rooney, one of the other blind students at ZHS] has Autism, so the spectrum just ranges differently," Salynn said, "I'd like [people] to know that just because we're blind doesn't mean that some [VI] people [don't] have vision."
Vision impairment has a range of severities. To understand more about what we can do to accommodate these impairments, we must first start by showing respect to all VI people. 
Band of Blue's Incredible Performance at Dutchtown Competition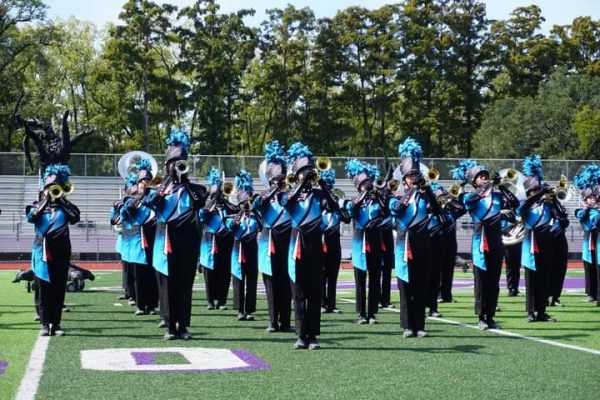 Zachary's Band of Blue gave a stellar performance at the Dutchtown Invitational Marching Festival on October 21! They won first place overall, as well as first place in Band and Auxiliary. 
The band's theme was Carpe Noctem, or Seize the Night, and each song, or movement, represented a different time of night – mysterious evening, energetic midnight, quiet predawn, and unwelcome sunrise. 
Much of the choreography for each movement was new for the band. At their prior competition (on October 14), the judges had suggested adding more performance elements to the show, so the band worked tirelessly the next week, learning new choreography. 
"It was kind of stressful at first because, you know, there's so much different stuff that we had to learn in like a short time," Jayden Bessix (11) said. 
Additionally, it was difficult for many members to grasp the concept of transforming into a new character entirely. "A lot of us had to get into character, which was kind of hard because a lot of us are goofy, so we had to like, you know, stay serious…," Jayden said. 
Despite the novelty of the choreography, the band performed exceptionally well and received some of the highest scores at the festival. 
"I think everyone was just relieved because, you know, we were afraid of how we were going to do – if we were confident enough, if anything sounded bad or if it sounded good. So, we were just happy [and] shocked," Jayden said. 
Story continues below advertisement